Detroit Lions
Detroit, Michigan, USA
The Detroit Lions are a professional American football team based in Detroit, Michigan. They compete in the National Football League (NFL) as a member club of the National Football Conference (NFC) North division. The team plays its home games at Ford Field in Downtown Detroit.  Game Records  The Lions have won four NFL championships. However, their last was in 1957, which gives the club the second-longest NFL championship drought behind the Arizona Cardinals. They are one of four current teams and the only NFC team to have not yet played in the Super Bowl. They are also the only franchise to have been in operation for all 53 seasons of the Super Bowl era without having appeared in one (the Cleveland Browns were not in operation for the 1996 to 1998 seasons).
Officially Licenced with the NFL, NBA, NHL, MLB & Most Major Colleges
FREE SHIPPING ON ALL ORDERS OVER $99
About Authentic Street Signs
Better Materials. Better Signs.
We believe our customers deserve better. Better materials. Better customer service. Better Signs. That's why we created our Classic Avenue Collection–REAL Street Signs made in an actual Street Sign Factory. They remain one of our customers' favorite products and can be found in homes, man caves, kids rooms, and offices around the country.
Though often imitated, our Street Signs have never been matched in quality. We craft each sign with pride and back every product with a 100% Guarantee.
Heavy Duty U.S. Steel
Every sign is made from heavy gauge steel.
Why Steel? It's stronger, more durable, and lasts a lifetime. Steel is also easily sourced from recycled materials that save the environment. That's why a portion of our steel comes from recycled materials.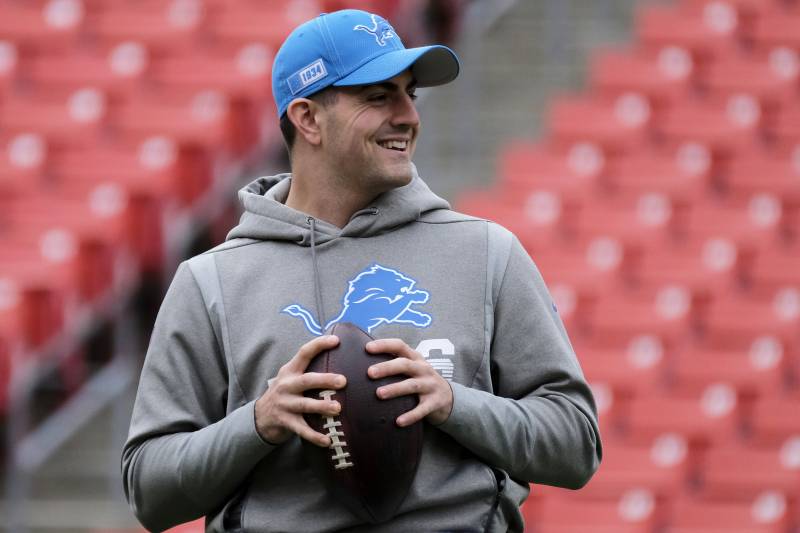 Lions to Start David Blough vs. Bears Due to Stafford, Driskel Injuries
MEGAN ARMSTRONG • Nov. 28, 2019
The Detroit Lions have just one healthy quarterback on their roster.
Detroit announced Wednesday that David Blough will start under center for the team's Thanksgiving matchup with the Chicago…
Lions legend Barry Sanders named honorary captain for Thanksgiving Day game
Max Gerber • Nov. 27, 2019
For their annual Thanksgiving Day game, the Detroit Lions have named Hall of Fame running back Barry Sanders as an honorary captain.
Sanders, who played his entire career in…
1st half of Thanksgiving game vs. Bears reminds us why we're Lions fans
Jeff Risdon • Nov 29, 2019
It's been a rough season to be a Detroit Lions fan. Many in the OnePride nation are ready to throw in the Honolulu Blue towel and just be ready for it to end. Based on comments and social media, more wanted the Lions to lose to Chicago on Thanksgiving than for the…
114 East Third Saint Peter, IL 62880 United States (800) 289-4042
Street signs are a part of Americana Guideposts for our lives and our history. Now you and your customers can post your own history with Authentic Street Signs™,
by combining nostalgia and your favorite team to create a unique licensed product.
© 2019 Authentic Street Signs. All Rights Reserved