Minnesota Twins
Minnesota, USA
The Minnesota Twins is an American professional baseball team based in Minneapolis, Minnesota. The Twins compete in Major League Baseball (MLB) as a member club of the American League (AL) Central division. The team is named after the Twin Cities area comprising Minneapolis and St. Paul.  Franchise & Game Records  The franchise was founded in Washington, D.C. in 1901 as the Washington Senators. The team relocated to Minnesota and was renamed the Minnesota Twins at the start of the 1961 season. The Twins played in Metropolitan Stadium from 1961 to 1981 and in the Hubert H. Humphrey Metrodome from 1982 to 2009. The team played its inaugural game at Target Field on April 12, 2010. The franchise won the World Series in 1924 as the Senators, and in 1987 and 1991 as the Twins.
Through the 2019 season, the team has fielded 19 American League batting champions. The team has hosted five All-Star Games: 1937 and 1956 in Washington, D.C.; and 1965, 1985, and 2014 in Minneapolis-St. Paul.
Officially Licenced with the NFL, NBA, NHL, MLB & Most Major Colleges
FREE SHIPPING ON ALL ORDERS OVER $99
About Authentic Street Signs
Better Materials. Better Signs.
We believe our customers deserve better. Better materials. Better customer service. Better Signs. That's why we created our Classic Avenue Collection–REAL Street Signs made in an actual Street Sign Factory. They remain one of our customers' favorite products and can be found in homes, man caves, kids rooms, and offices around the country.
Though often imitated, our Street Signs have never been matched in quality. We craft each sign with pride and back every product with a 100% Guarantee.
Heavy Duty U.S. Steel
Every sign is made from heavy gauge steel.
Why Steel? It's stronger, more durable, and lasts a lifetime. Steel is also easily sourced from recycled materials that save the environment. That's why a portion of our steel comes from recycled materials.
New Twins Hitting Coach Edgar Varela Hunts the Good Stuff
TOM FROEMMING • Nov. 27, 2019
The Twins announced Tuesday that Varela, the team's minor league field coordinator the past two seasons, would be taking over as hitting coach. This is the 39-year-old's first MLB coaching job, though he has joined the Twins for brief periods over the past two …
The Twins Should Bring Michael Pineda Back for 2020
COOPER CARLSON • Nov. 27, 2019
The 2019 season was going extremely well for Pineda before he was suspended. In 26 games started he had a 4.01 ERA, 4.02 FIP, 8.63 K/9 and 1.73 BB/9, but he had an excellent stretch before the suspension that really intrigues me.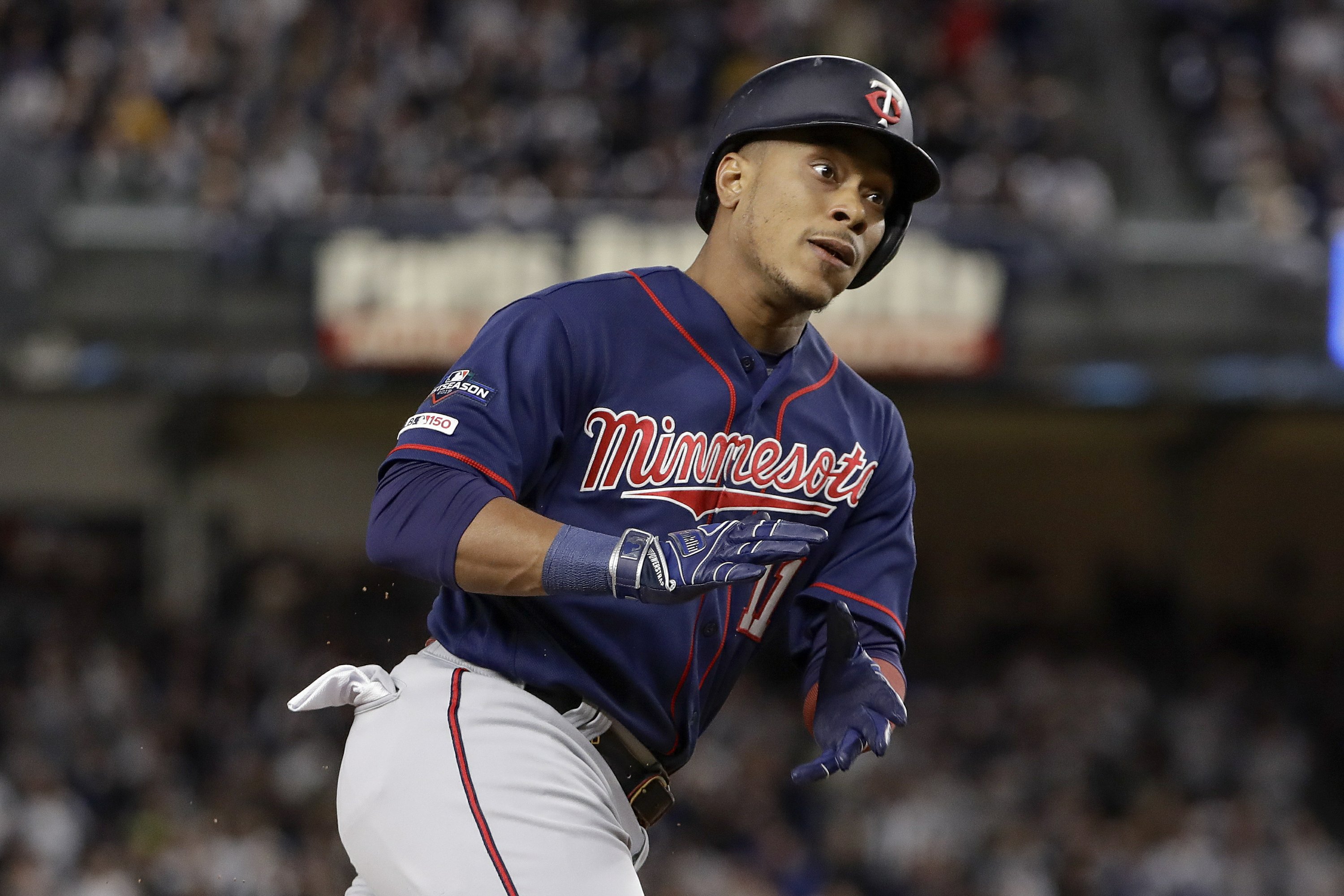 Twins SS Jorge Polanco undergoes ankle surgery for chronic injury
ASSOCIATED PRESS • Nov 28 2019
MINNEAPOLIS — Minnesota Twins shortstop Jorge Polanco is rehabilitating from arthroscopic surgery on his right ankle and is expected to be fully recovered in plenty of time for spring training.
114 East Third Saint Peter, IL 62880 United States (800) 289-4042
Street signs are a part of Americana Guideposts for our lives and our history. Now you and your customers can post your own history with Authentic Street Signs™,
by combining nostalgia and your favorite team to create a unique licensed product.
© 2019 Authentic Street Signs. All Rights Reserved