Pittsburgh Steelers
Pittsburgh, Pennsylvania, USA
The Pittsburgh Steelers are a professional American football team based in Pittsburgh, Pennsylvania. The Steelers compete in the National Football League (NFL) as a member club of the league's American Football Conference (AFC) North division. Founded in 1933, the Steelers are the oldest franchise in the AFC.  Game Records  In contrast with their status as perennial also-rans in the pre-merger NFL, where they were the oldest team never to have won a league championship, the Steelers of the post-merger (modern) era are among the most successful NFL franchises. Pittsburgh is tied with the New England Patriots for the most Super Bowl titles at six, and the team has both played in (16 times) and hosted (11 times) more conference championship games than has any other NFL team. The Steelers have won eight AFC championships, tied with the Denver Broncos, but behind the Patriots' record 11 AFC championships. The team is tied with the Broncos and Dallas Cowboys for the second-most Super Bowl appearances with eight. The Steelers lost their most recent championship appearance, Super Bowl XLV, on February 6, 2011.
Officially Licenced with the NFL, NBA, NHL, MLB & Most Major Colleges
FREE SHIPPING ON ALL ORDERS OVER $99
About Authentic Street Signs
Better Materials. Better Signs.
We believe our customers deserve better. Better materials. Better customer service. Better Signs. That's why we created our Classic Avenue Collection–REAL Street Signs made in an actual Street Sign Factory. They remain one of our customers' favorite products and can be found in homes, man caves, kids rooms, and offices around the country.
Though often imitated, our Street Signs have never been matched in quality. We craft each sign with pride and back every product with a 100% Guarantee.
Heavy Duty U.S. Steel
Every sign is made from heavy gauge steel.
Why Steel? It's stronger, more durable, and lasts a lifetime. Steel is also easily sourced from recycled materials that save the environment. That's why a portion of our steel comes from recycled materials.
Video: Steelers' JuJu Smith-Schuster Posts IG Clip of Himself Driving 104 MPH
TIM DANIELS • Nov. 28, 2019
Pittsburgh Steelers wide receiver JuJu Smith-Schuster posted a video on his Instagram story Tuesday night that appeared to show him driving on a highway at 104 mph…
Mark Madden: Current Steelers-Browns rivalry doesn't compare to battles in '70s
MARK MADDEN • Nov. 27, 2019
For those imagining Sunday's game between the Steelers and Cleveland will morph into a blood feud or race war on Heinz Field's grass or in its adjacent parking lots, think again…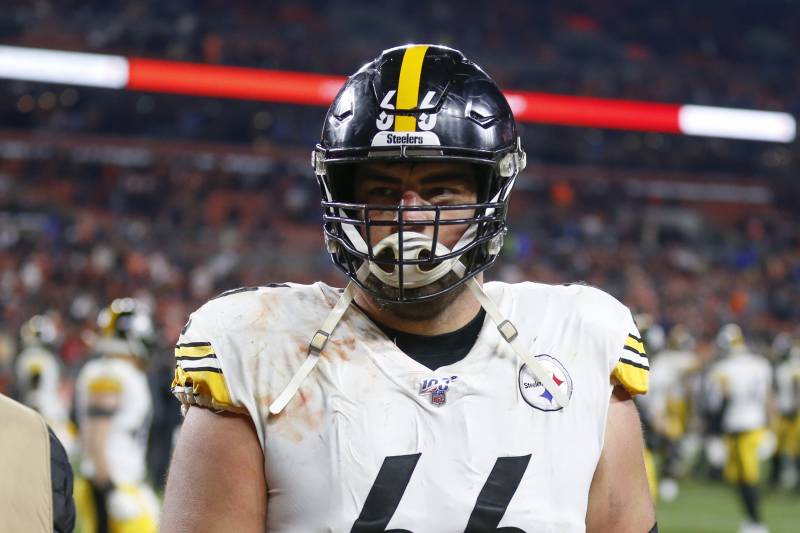 Steelers' David DeCastro Fined for Being 'Peacemaker' in Brawl with Browns
ADAM WELLS • Nov 24 2019
Pittsburgh Steelers guard David DeCastro believes he was fined for trying to calm things down during the brawl with the Cleveland Browns in Week 11…
114 East Third Saint Peter, IL 62880 United States (800) 289-4042
Street signs are a part of Americana Guideposts for our lives and our history. Now you and your customers can post your own history with Authentic Street Signs™,
by combining nostalgia and your favorite team to create a unique licensed product.
© 2019 Authentic Street Signs. All Rights Reserved